Amritsar Mcleodganj Car Rental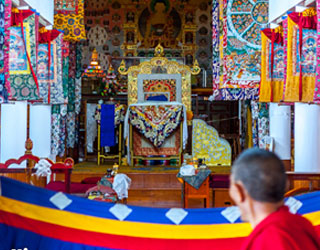 Rk Travels Providing a taxi for Mcleodganj. best taxi service in Amritsar, Amritsar to Mcleodganj car rental service, one way car Amritsar to Mcleodganj, online tour booking in Amritsar, book tour in Amritsar, car hire from Amritsar to Mcleodganj tour, Rk Travels is a best travel agent in Amritsar, Amritsar to Mcleodganj cab on rent, taxi rentals Rk Travels provide a best taxi service in Amritsar. Online taxi booking in Amritsar.
About Mcleodganj
Renowned as the residence of Tibetan spiritual leader, the Dalai Lama, the Himalayan hill town is situated in Kangra district of Himachal Pradesh. Situated in Dhauladhar mountain range, it is a suburb of Dharmasala region. It is also known as upper Dharamsala. The town was named after David McLeod, the former Governor of Punjab during British rule. Mcleod Ganj is a well known learning centre of Tibetan culture, rituals and Buddhism. It is also called Little Lhasa.
Book Cabs as Below:
---