45 Seater fleet in Amritsar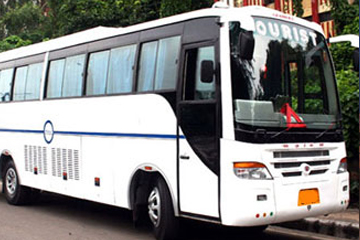 Rk Travels provide a 45 seater bus rental service in Amritsar. You can hire 45 seater bus for family trip, group tour, wedding functions, parties with us. We provide Amritsar to outstation tour. 45 seater bus rental in Amritsar, bus hire in Amritsar. I did a lot of research on it and what i find is that there are very few Good 45 Seater 45 seater Bus service provider in Amritsar. The reason behind it is very simple because Bus travel companies are not that much tech savy and they are not using internet as their way of business.
Bus companies in Amritsar are more focused on traditional way. now we have a better option to find a bus travel agency as we launched Rk Travels for them who want to Hire Bus on rent.
---